About us
Colin Maillard's principle is to focus on the well-being of the child. It is not a cosmetic brand that treats the needs of the skin, but which, through emotional development, provides overall relief. The selected fragrances have a direct and positive influence on the child's behaviour for a relaxing and reassuring effect. The choice was made with the help of a psychologist on the basis of a specific study. The aim is to awaken the senses and to lead through play to an identification of emotions and better management.

Marketing
Children experience their emotions with great intensity. The concept is based on the emotional dimension, so training is provided so that distributors are perfectly supported in this type of service.

Marketing at your service: because marketing will be a key element in your development we have at your disposal many tools allowing you to communicate on care.

A personalized care card with your logo, your prices,
Quality PLS with neat visuals,
A stand for your spa party type animations,
Confectionery with the brand logo,
Cabin linens
Gift vouchers, envelopes, bags...
The creator
Thanks to a childhood nourished by an essentially non-directive education, all in emotional respect, Sophie has grown up blossoming her creative nature. Her appetite for discovering the universe by herself guided her in her choices and commitments. After a career in marketing and communication and a foray into classic cosmetics, she aspires to adapt her professional path to what is close to her heart: creating a cosmetics brand for the well-being of children.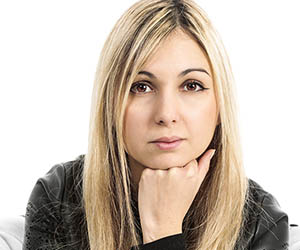 Distributors